---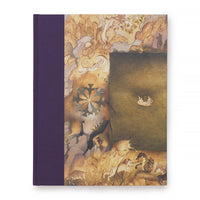 For the Record: Drawing Contemporary Life brings together 40 artists who have a serious commitment to drawing. International in scope, the catalogue features a strong core of Vancouver-based artists among others from North America, Europe and Asia.
For the Record examines the representational impulse of drawing in contemporary art while investigating the ways in which today's artists have pushed the limits of drawing and how they have used the medium to address the world we live in. The traditional parameter of "works on paper" has been expanded to incorporate drawings on canvas, vases, walls and a car. It also includes garbage and computers as the means for generating the work. While the standard conventions of line, contour and perspective are evident, there is a focus on content over form.
This catalogue was published on the occasion of an exhibition curated by Daina Augaitis, Chief Curator/Associate Director, and was presented at the Vancouver Art Gallery from June 28 to September 28, 2003.
Edited by Daina Augaitis
Contributions by Daina Augaitis and Melanie O'Brian
102 pages
8 x 10.5 inches
62 colour illustrations
ISBN 9781895442451
Hardcover
Vancouver Art Gallery
2003